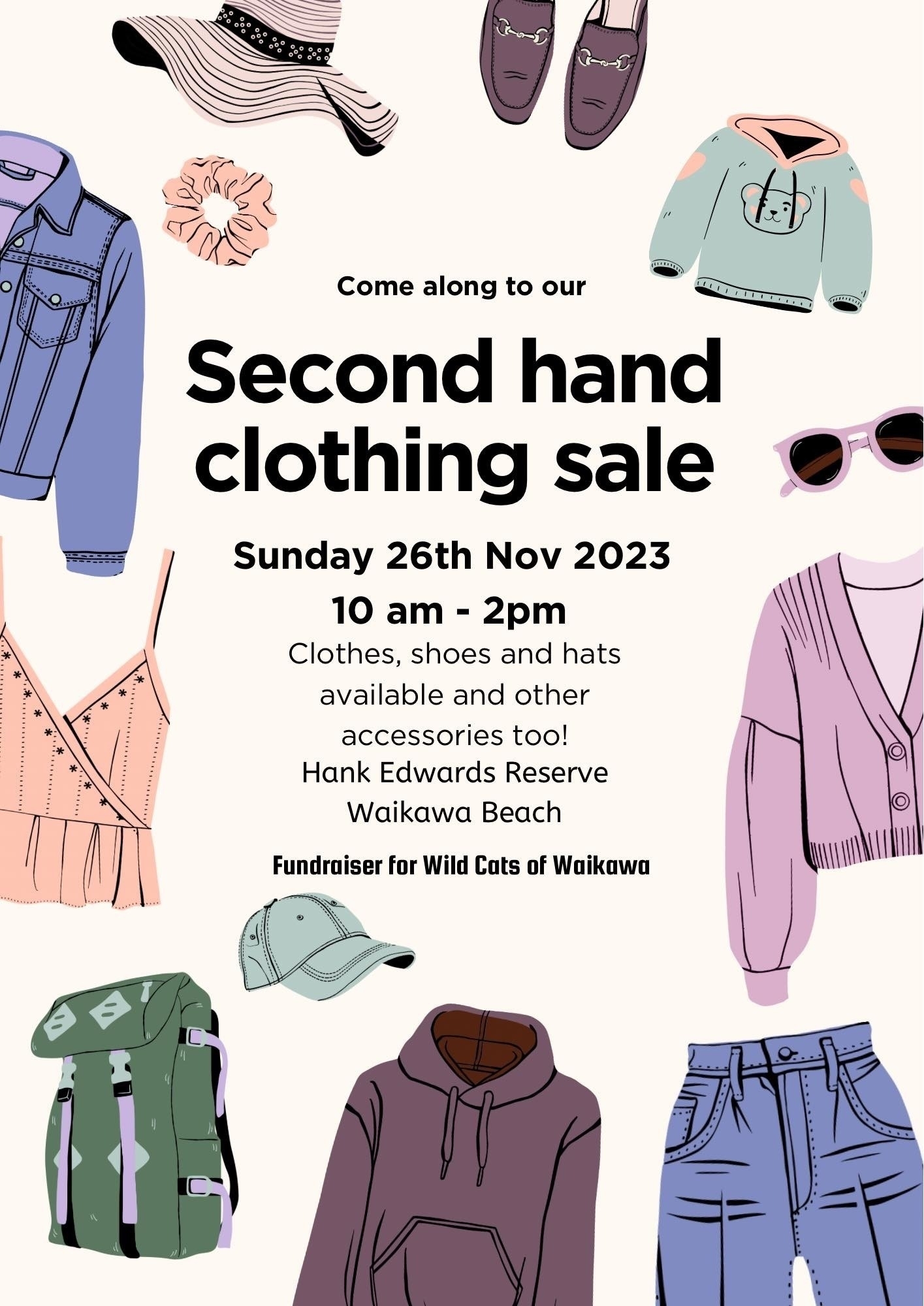 Come along to the Second-hand Clothing Sale fundraiser for Wild Cats of Waikawa.
Sunday 26 November 2023, 10 am - 2pm at Hank Edwards Reserve.
Clothes, shoes and hats available and other accessories too!
Bring $22 if you still don't have the gorgeous book Wild Cats of Waikawa Beach. Copies will be available.
The previous Wild Cats of Waikawa yard sale was very popular and raised funds important for dealing with Waikawa Beach's feral and wild cat problem. Come along and see what bargains you can pick up!