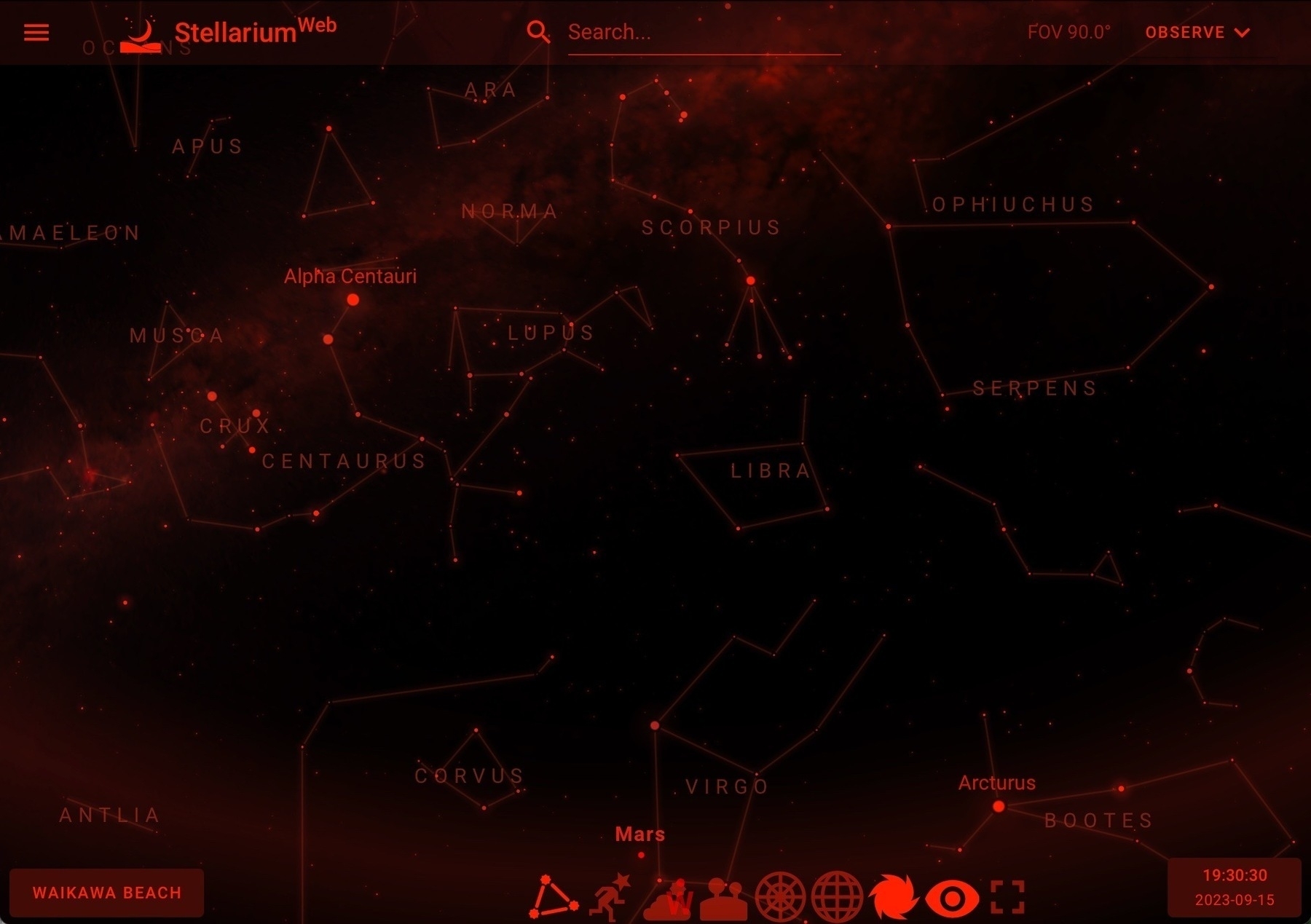 Starry Time tonight! Meet on the beach by the Manga Pirau Street entrance at 7 pm. Dress warm. Bring binoculars if you have them, but you don't need them, red torch (or put red cellophane over an ordinary torch), and maybe your phone to try taking photos.
Cloud keeps coming over then going away. Who knows if it'll be clear at 7! We'll meet up then anyway and hope we can see stars!
For tonight I created a set of slides for me to refer to during the session. Here they are as a PDF.
More info: Join us for Starry Time on Friday 15 September 2023.