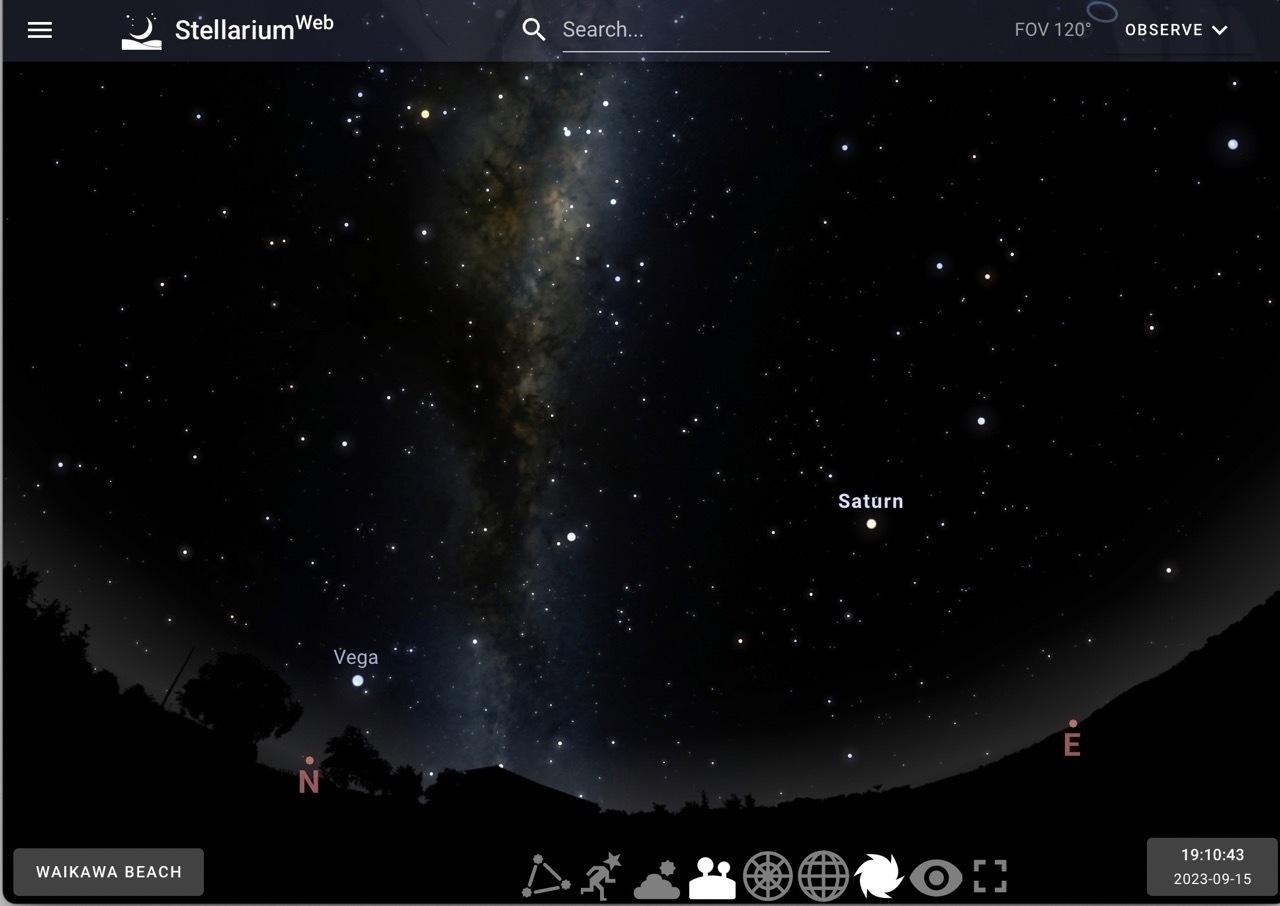 All welcome!
On Friday 15 September 2023, if the weather suits, we should have a good evening for looking at the night sky. Backup days (if it's cloudy or rainy) are the Saturday and Sunday.
Meet on the beach by the Manga Pirau Street entrance at 7 pm. Dress warm. Bring binoculars if you have them, but you don't need them, red torch (or put red cellophane over an ordinary torch), and maybe your phone to try taking photos.
What we might look at:
Mars low in the West
Scorpius in the West with Antares and Te Matau a Māui (in the north, the tail of Scorpius is interpreted as the fish hook of Māui) and the Milky Way
Vega in the North (the second-brightest northern star after Arcturus); Altair in the NNE
Saturn in the NE
Also: Arcturus, Large & Small Clouds of Magellan, Southern Cross, Milky Way (spans the sky from north to south. It is brightest and broadest overhead in Scorpius and Sagittarius), Canopus in the south (the brightest star in the sky).
Handy links