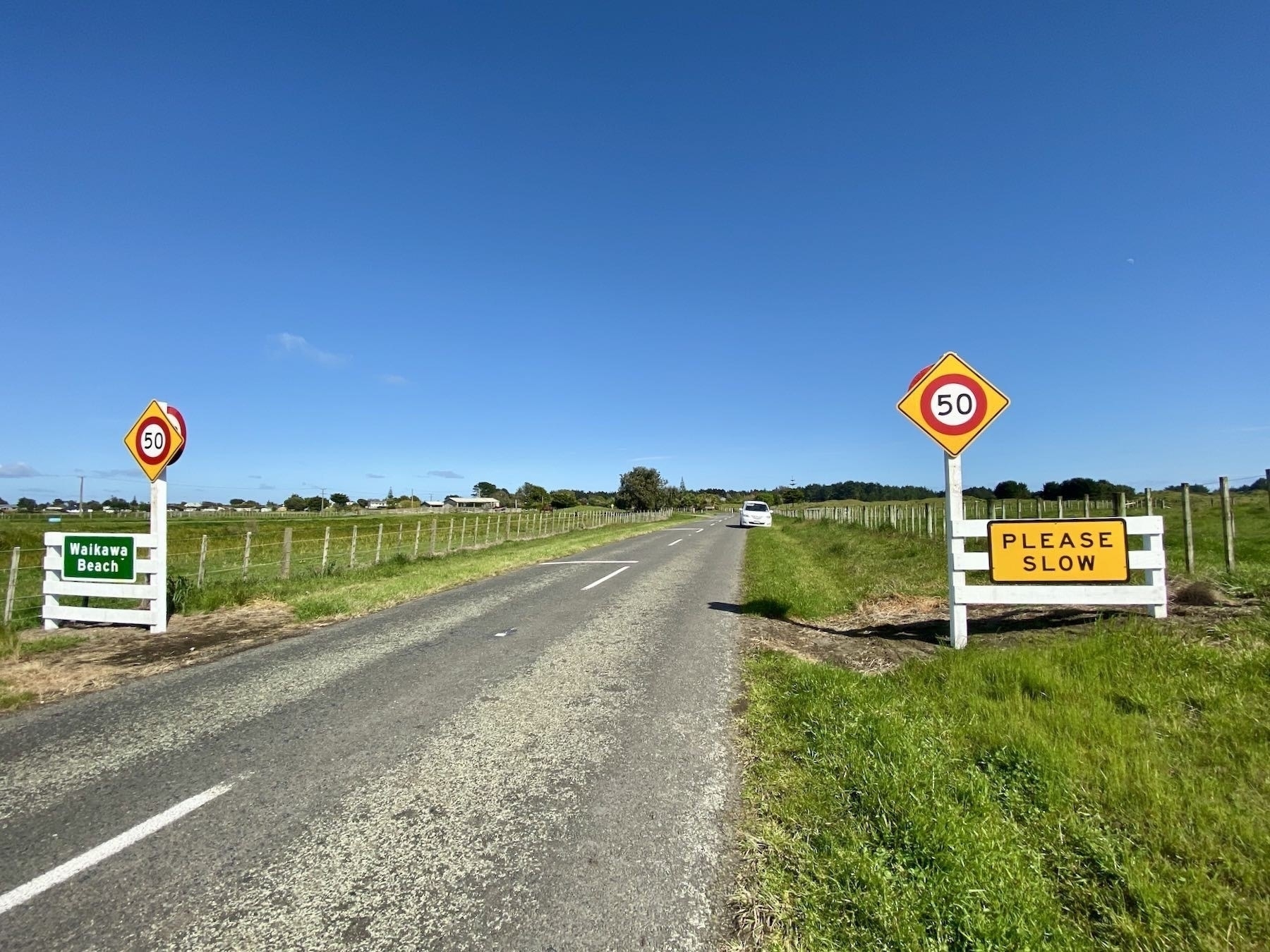 At their meeting on 30 August 2023 the Horowhenua District Council voted for no speed limit changes at Waikawa Beach.
Part of the rationale was that previous calls for speed changes had referred to seasonal problems, such as an increase in traffic over the Christmas period.
It may be that HDC will look into the possibility of seasonal speed limit changes at all the beach communities. For the moment though, no change.
See HDC to discuss Waikawa Beach speed change options.