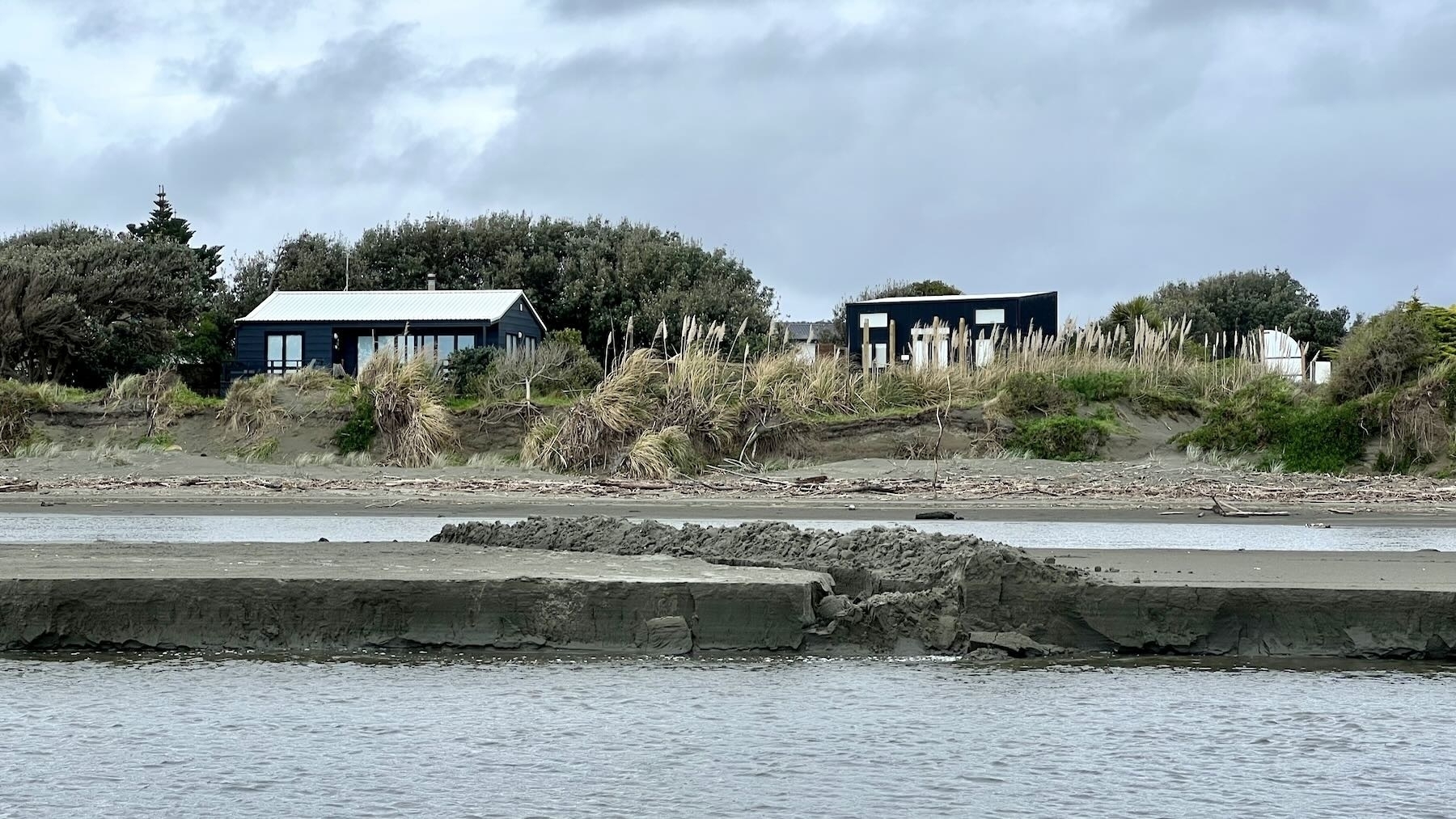 Whitebaiting season starts on 01 September 2023 so some folks have a particular interest in driving their gear onto the beach.
For quite a while now though the river has formed itself into a long lazy loop going right past the Miratana track to the south side of the bay and then doubling back.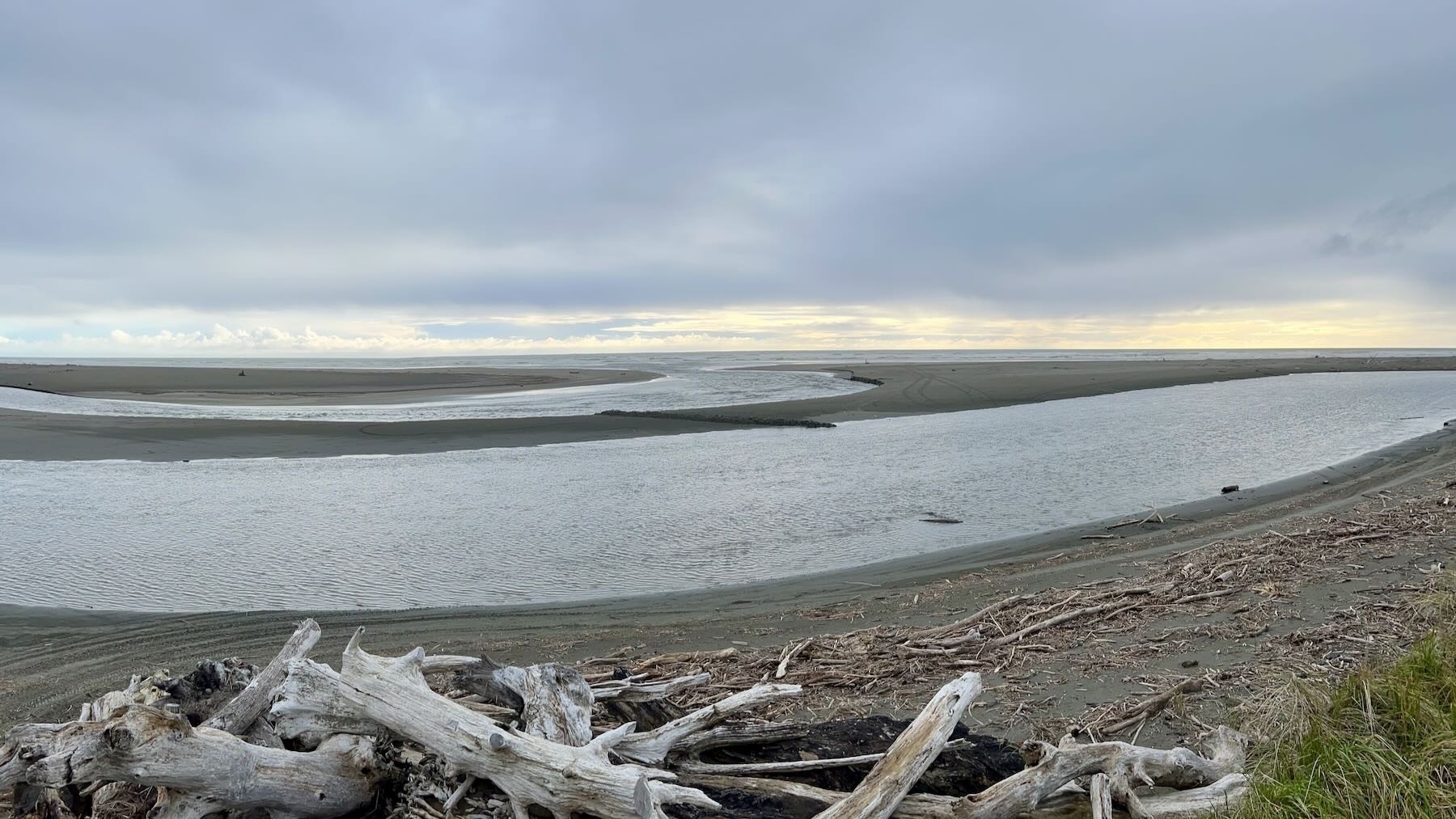 On 11 August 2023 a group of folks took their shovels down to the beach and dug a shallow trench between the two streams. Not deep enough to actually connect them, there was no immediate change.
A couple of high tides and rainy days later though, the river finally broke through.