In Could Waikawa Beach flood disastrously? I wrote about the possibility of Waikawa Beach suffering a flood and how and whether we should plan for such a possibility.
This article from The Spinoff published 27 February 2023 talks about models for a magnitude 9 earthquake on the Hikurangi subduction zone just off the east coast of the North Island. It is a very interesting read, but one point in particular caught my attention — For safe places to live, look to the land:
Wetlands or estuaries that have been drained will liquefy in earthquakes because they were made from wet mud.
As I mentioned in my item, Waikawa Beach is mostly historic wetland.
You'd think that if an earthquake off the east coast caused a tsunami, we'd be safe. I was shocked, on watching the video at Hikurangi Subduction Zone - GNS Science | Te Pῡ Ao, to see that in fact a tsunami would affect our bit of coast too. See the screenshot below from the video. Moments later in the video the tsunami spreads to include Wellington and the top of the South Island.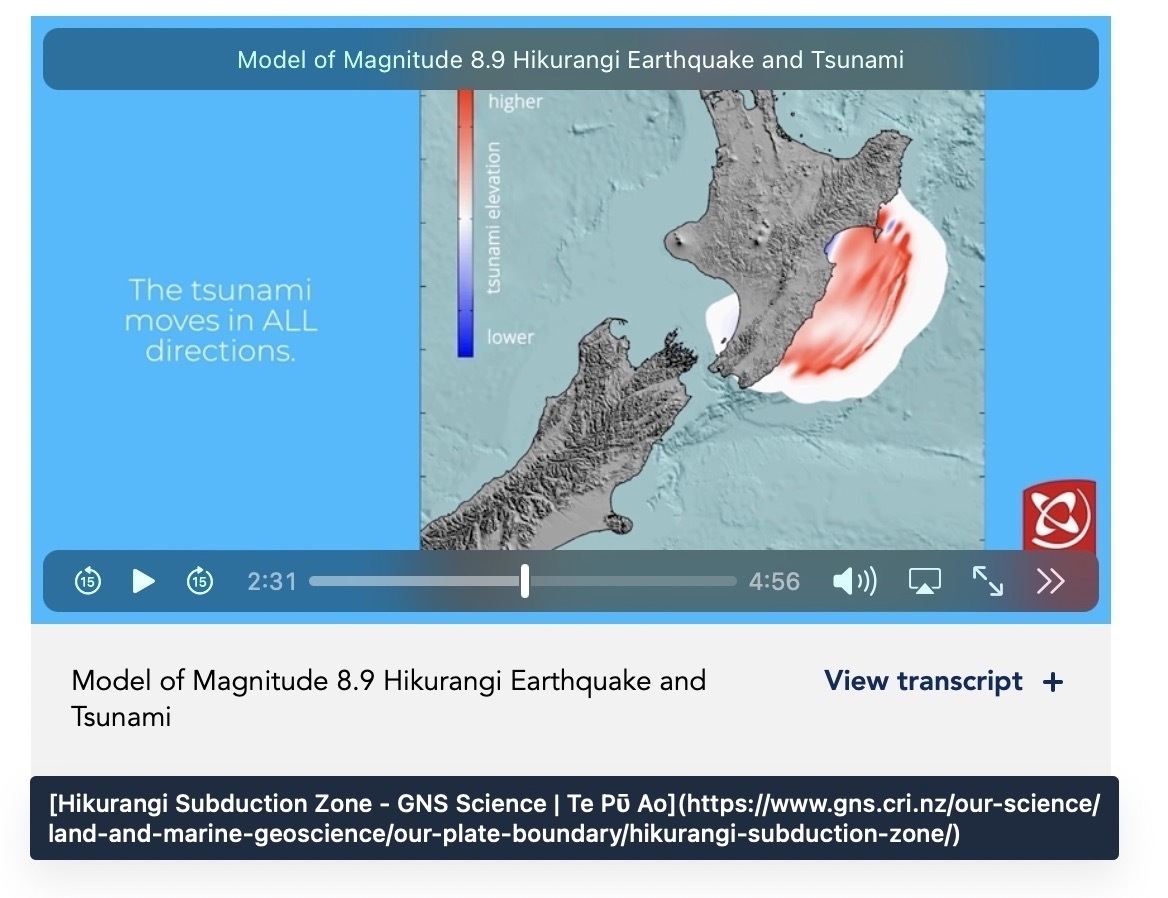 Not to be all doom and gloom, and with any luck the Hikurangi Subduction Zone won't suffer some catastrophic fault in our lifetimes, but we never actually know when the next major event will happen. It pays to be informed about possibilities.