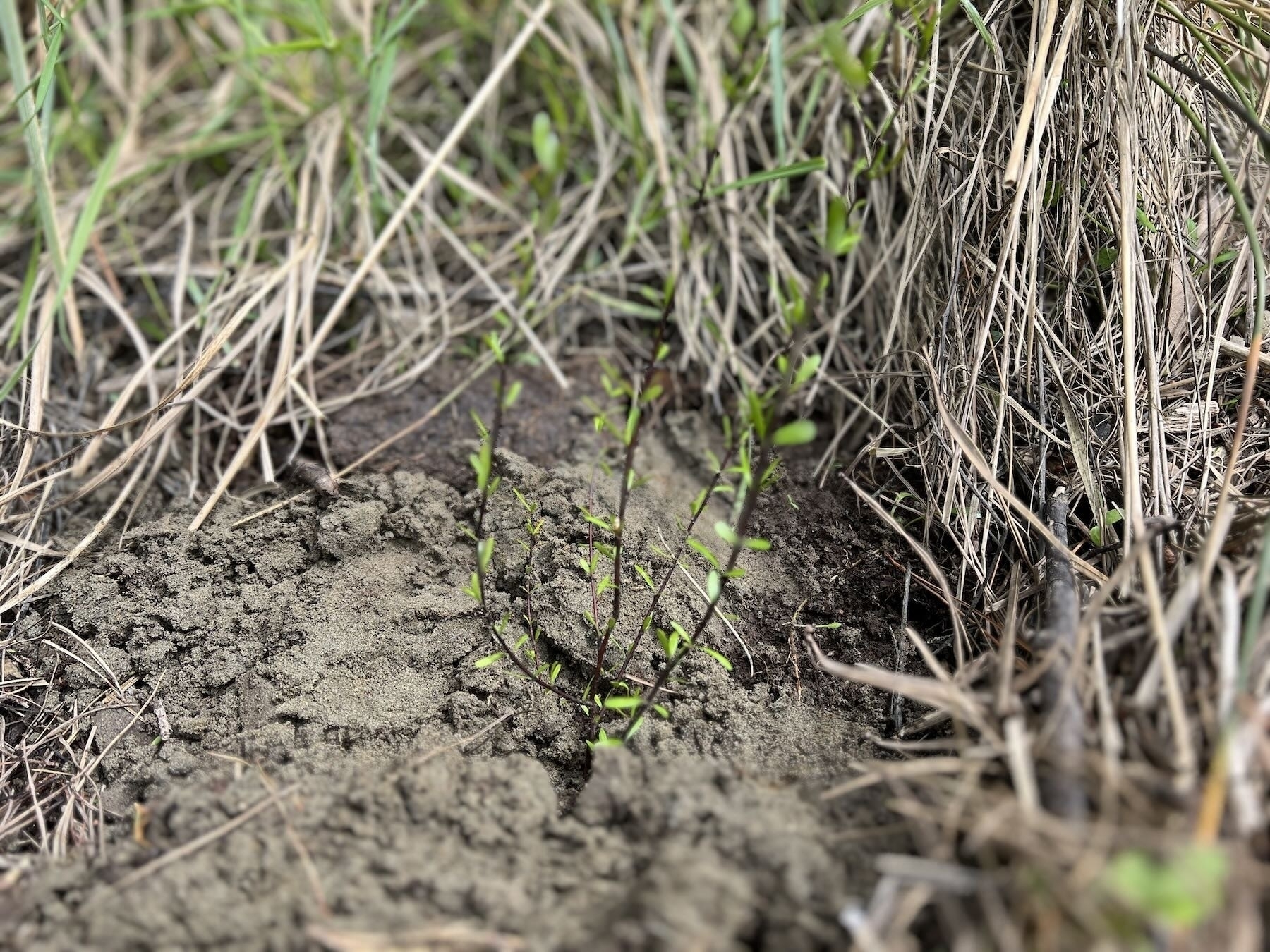 On Sunday members of the Waikawa environment group planted 40 Salt Marsh Ribbonwood (makaka, plagianthus divaricatus) along the banks of the river near the footbridge.
Plagianthus divaricatus is an upright shrub with closely interwoven branches. The shrub is found in coastal environments in areas with salt swamp, sandy banks and throughout estuaries.
The plants were donated by one member (Sally). With about 8 people it took only a few minutes to plant. Let's hope the makaka grow well.
Many thanks to Sally, Sophie, Maurice, Miraz, Debra, Stephen and a couple of other volunteers.