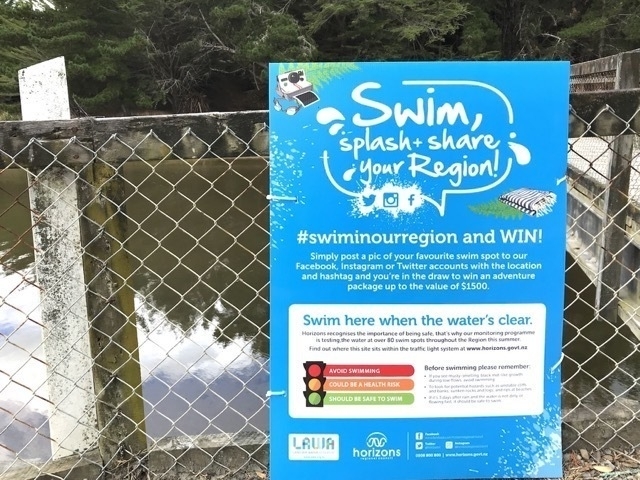 Waikawa News aims to provide swim spot monitoring results over summer. The info will be included in the Notices section at the top of each page on the website.
Summer swim spot monitoring begins in Horizons Region:
Horizons Regional Council begins its summer swim spot monitoring programme on Monday 6 November [2023], giving everyone in the region the ability to check the quality of water at their favourite spots before taking a dip.…

Mr Hurst says people should always check LAWA for water quality results, but there are also other things they should be aware of, especially around and in rivers.

"Please stay out of water if it has been raining heavily within the last 72 hours, as this can create faster-flowing water and contribute to higher levels of faecal contamination.

"It is important to check any swim spot before swimming, but especially after heavy rain, as things may have changed beneath the surface since you were last there. It is especially important to check for large objects.

"Rivers and beaches across Aotearoa New Zealand can be unpredictable and their power easy to underestimate. Do not enter the water alone, actively supervise children, and stay out if you are not a confident swimmer.
See Land, Air, Water Aotearoa (LAWA) - Waikawa Estuary at Footbridge for detailed results.