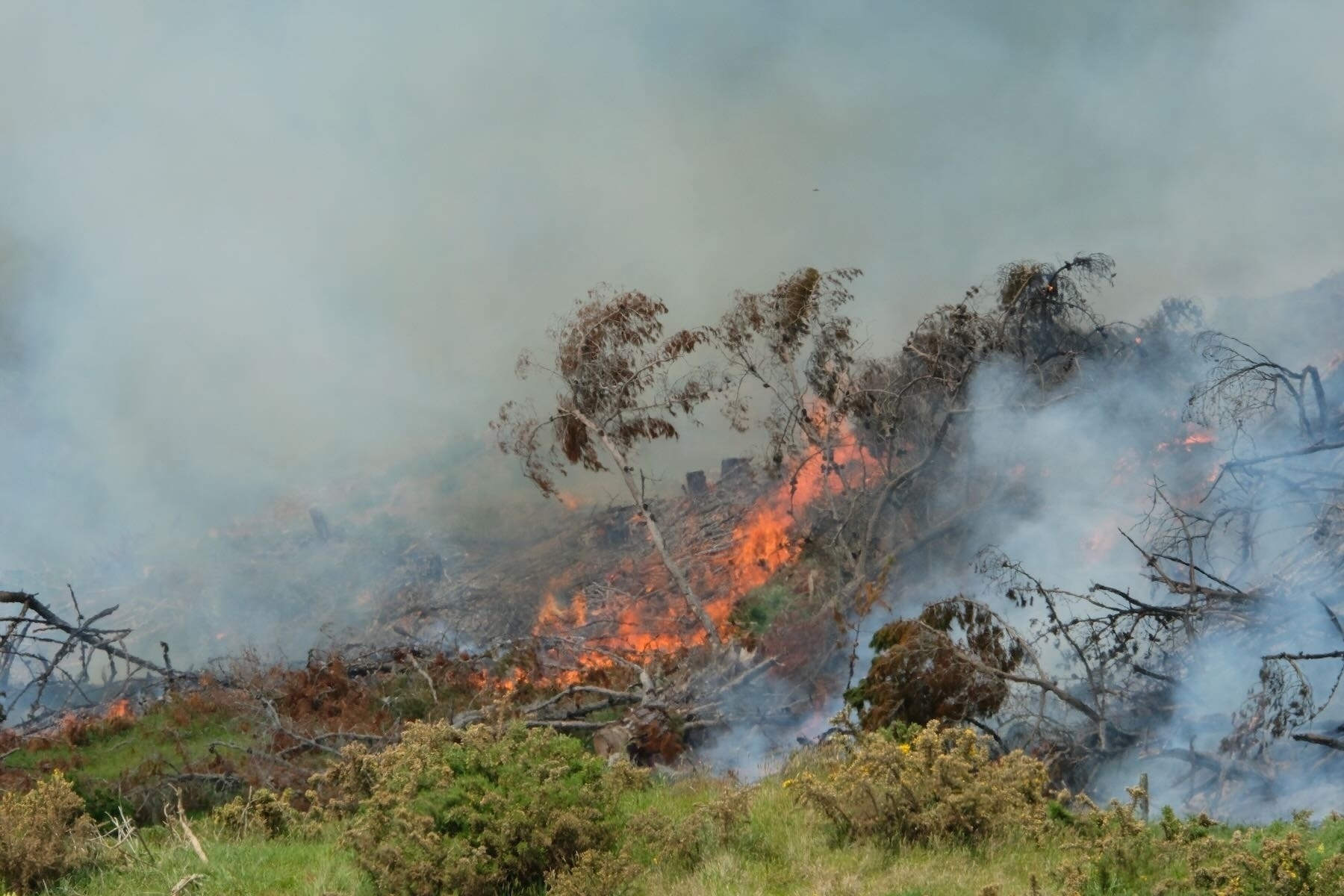 I arrived home from errands on 02 November 2023 to a very unpleasant surprise — only a few hundred metres from our house a huge area of forestry slash was on fire, belching out enormous clouds of white, brown and black smoke.
Fortunately for me the wind was blowing away from our house. Unhappily for Emma Drive and environs it was probably enveloping them. With any luck only smoke and not flame was heading in their direction.
This burn was enormous. There would be no hope of any ground based control — it would need a helicpter and bucket. So many acres burned!