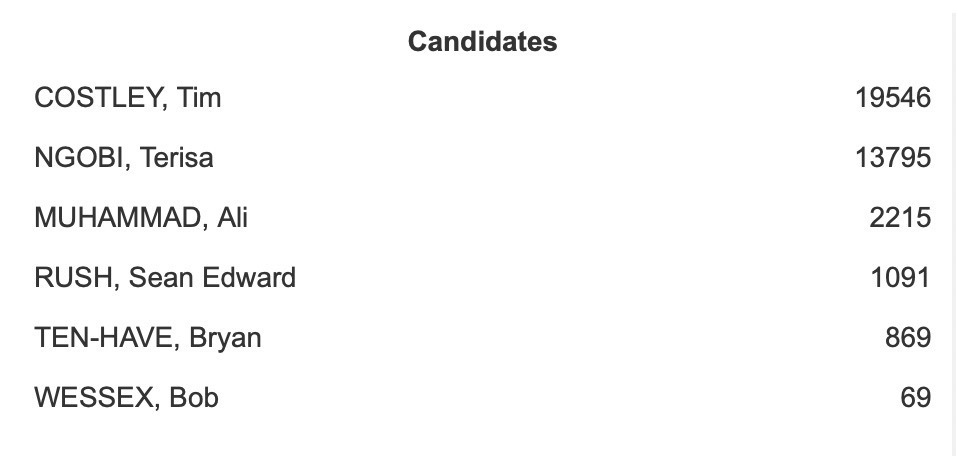 In the election on Saturday 14 October 2023 the results on the night show that Tim Costley for National will be the new MP for Ōtaki. Check official results at Ōtaki Electorate Status.
Preliminary results give Tim Costley (National) 19,546 votes.
Terisa Ngobi (Labour) gained 13,795 votes.
With a margin of 5,751 votes the candidate is unlikely to change with the final result.
Party results also gave National a clear lead — 14,416, with Labour at 11,811.