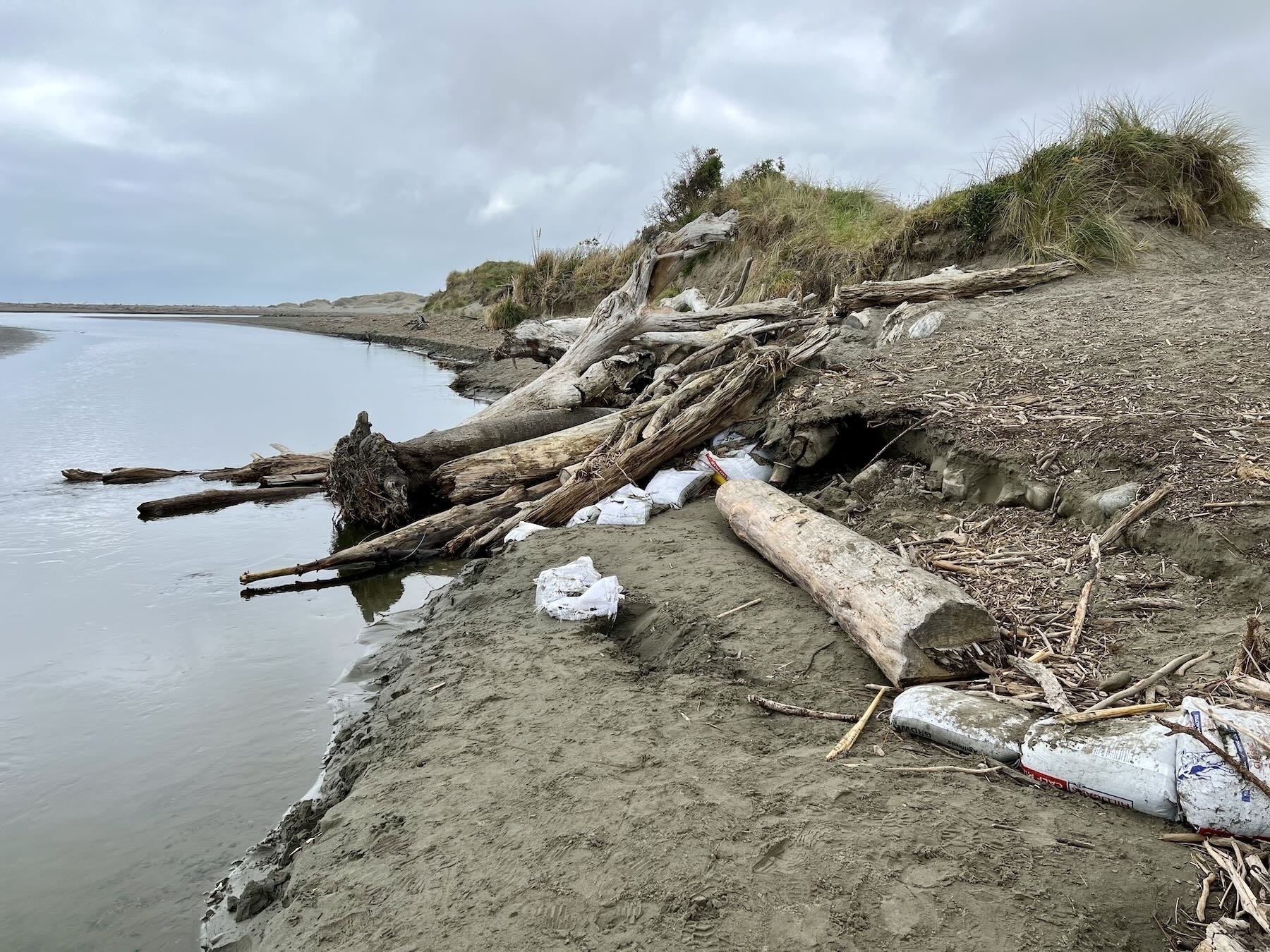 Last week's big tides and big swells, along with gales, brought the usual erosion to the Miratana Track used by vehicles to access the beach.
See also: Big tide and big swell on 29 September 2023.
The track has been chained off with a locked padlock so vehicles can't get through.
The raging tides scoured out sand from beneath and behind the sandbags and driftwood barrier at the bottom of the track, exposing buried driftwood and large rocks.
These photos were taken at noon on 06 October 2023.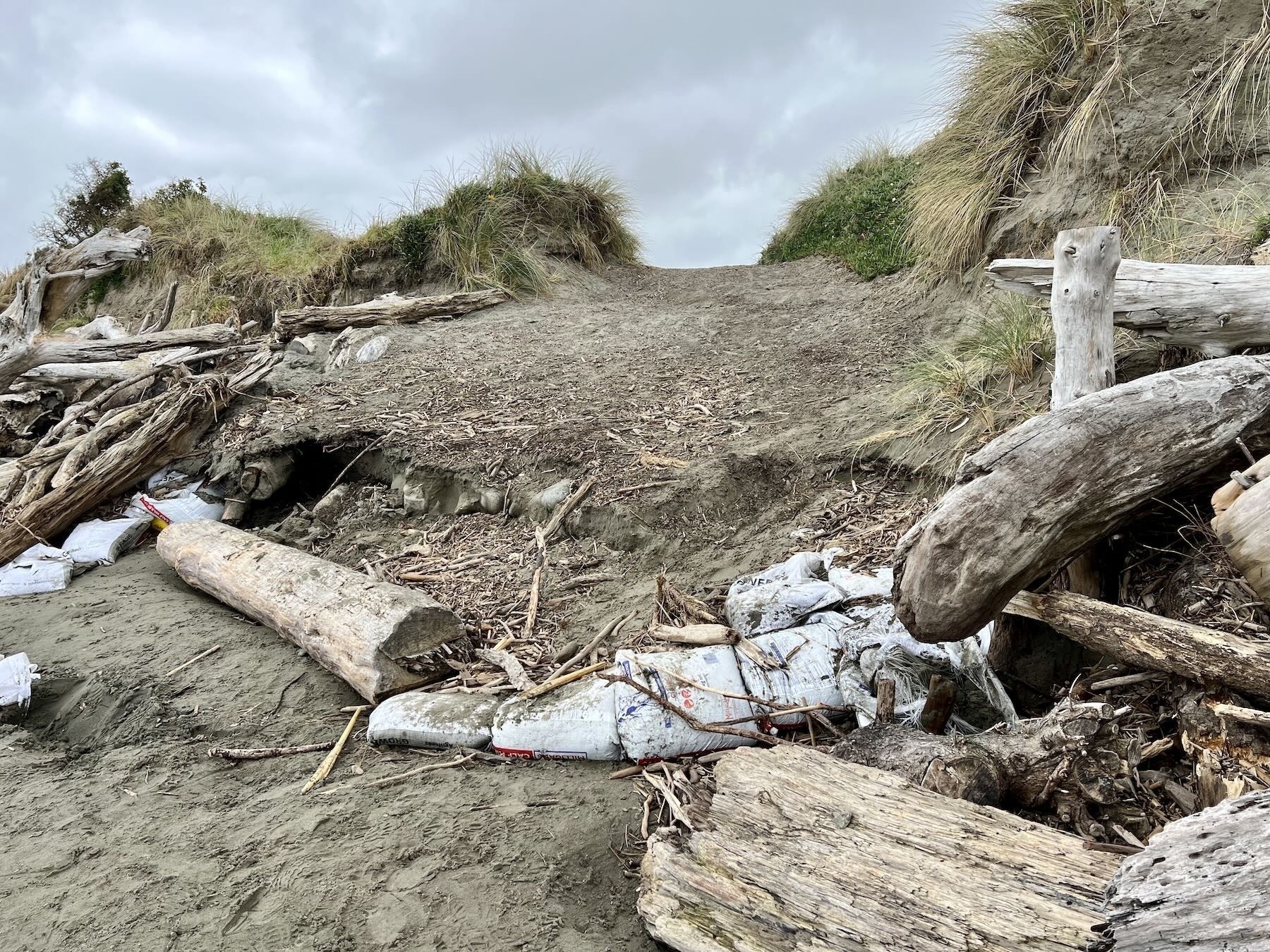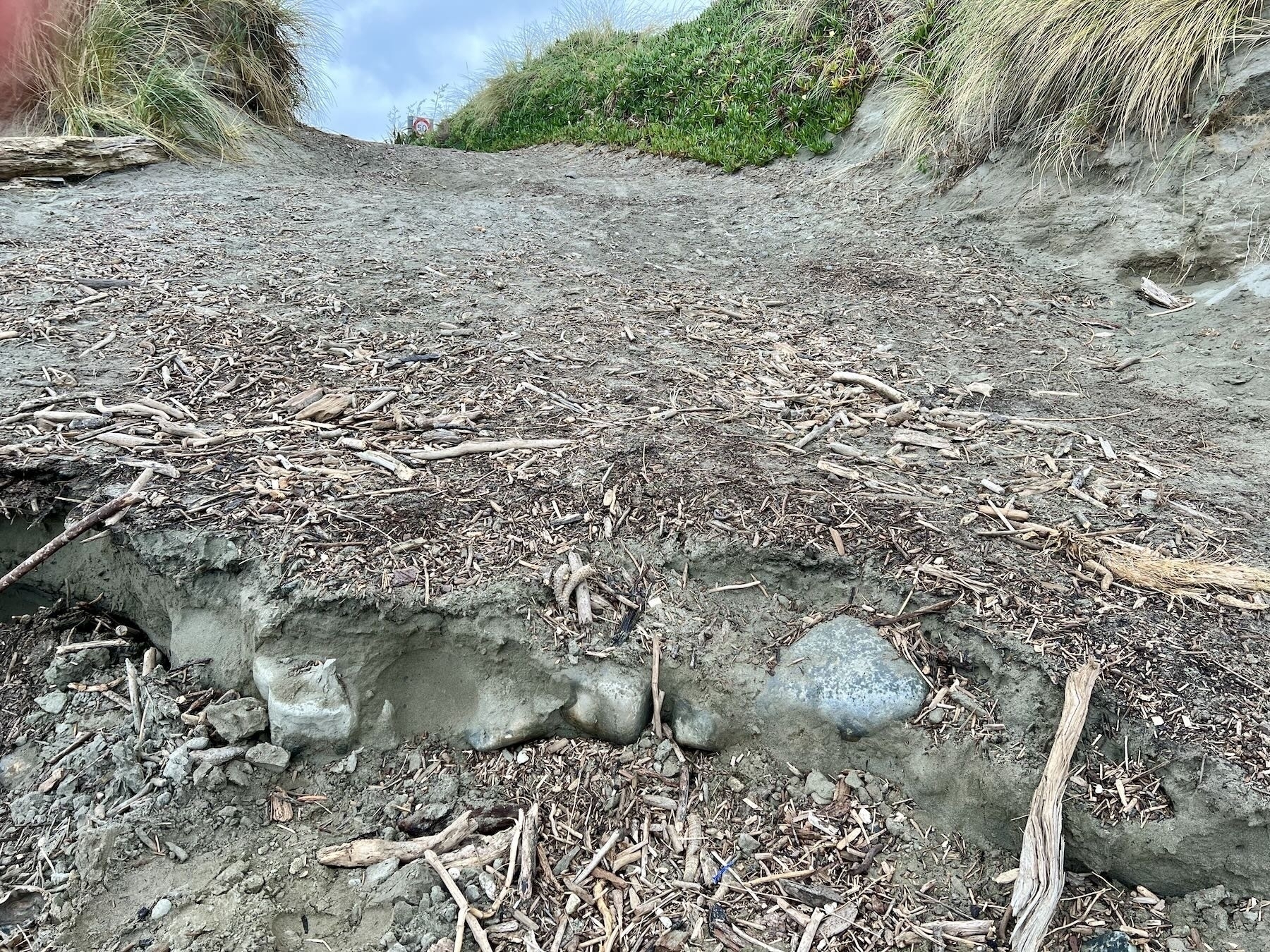 The movie below shows a gull having problems trying to fly by on 02 October 2022. Watch at about 12 seconds in when the bird is blown backwards.
See Miratana track mulched for summer for a few photos from 29 December 2022 that show how things looked then.