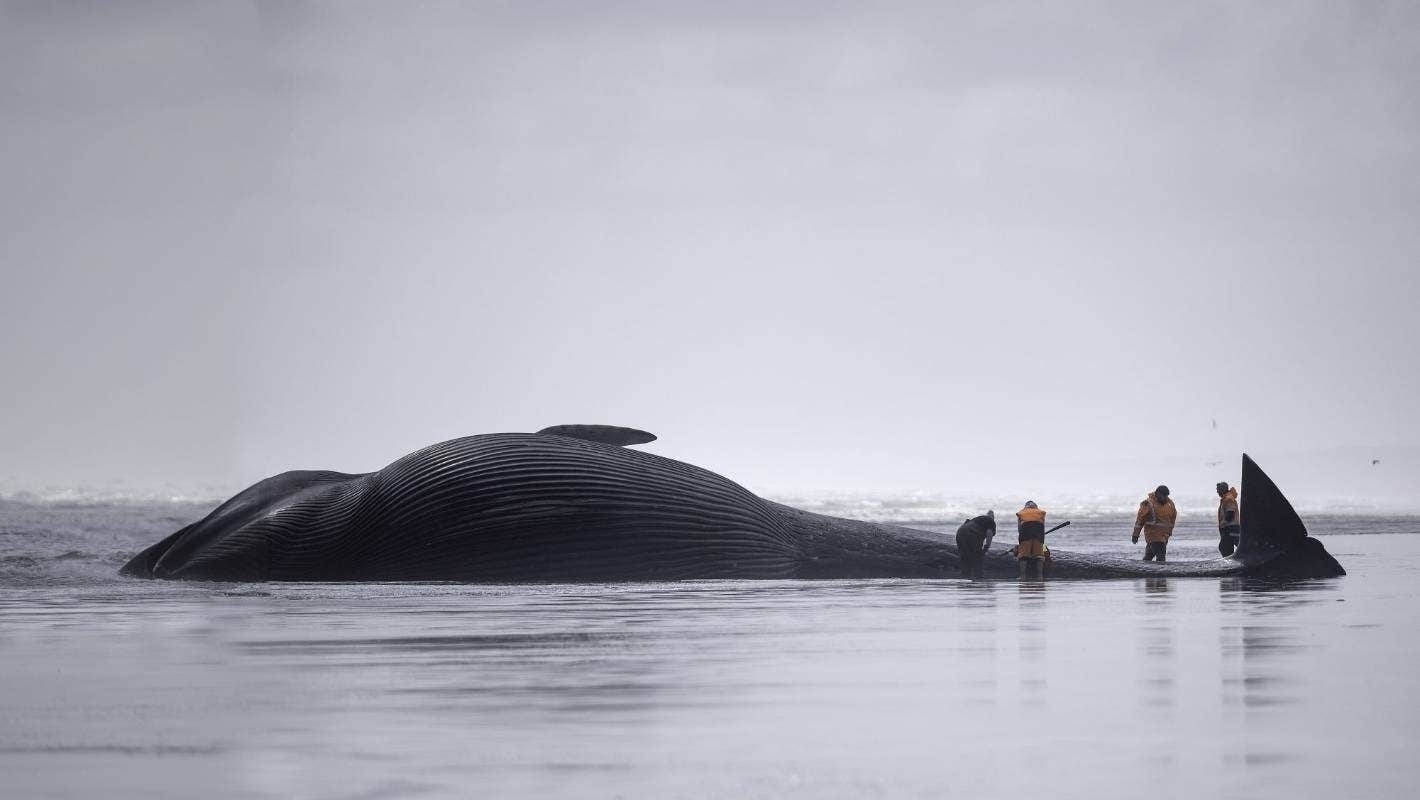 It's a sad thing but a pygmy blue whale (tohorā) washed up just up the coast at Hokio Beach on Tuesday 12 September 2023. In a straight line along the beach that's about 10 Km away. — Enormous pygmy blue whale washes ashore on Horowhenua beach | Stuff.co.nz:
A New Zealand pygmy blue whale washed up on Hokio Beach west of Levin on Tuesday morning and was found dead.

It was lying on its side in the breakers, but the huge mammal could be seen from down the beach. The whale's tail fin was half buried in the sand, but it was still higher than the heads of anyone who stood next to it.…

After it was discovered, Muaūpoko members had a karanga (call) and a karakia (prayer) …

Where the whale washed up was a similar spot to where a dead whale washed ashore three years ago and it was buried by the iwi.…

Whale expert and DOC marine species technical adviser Mike Ogle said the pygmy whales could grow to 26 metres long and weigh up to 90 tonnes. …

after numerous surveys it was discovered there was a New Zealand population of the whales numbered likely in the hundreds.

The Taranaki Bight, the area off the west coast of the lower North Island, was an important place for the whales because it was a good feeding area, he said.
In 2015 a Minke Whale washed up at Waikawa and on 08 January 2010 a Pilot Whale washed up on Waikawa Beach.