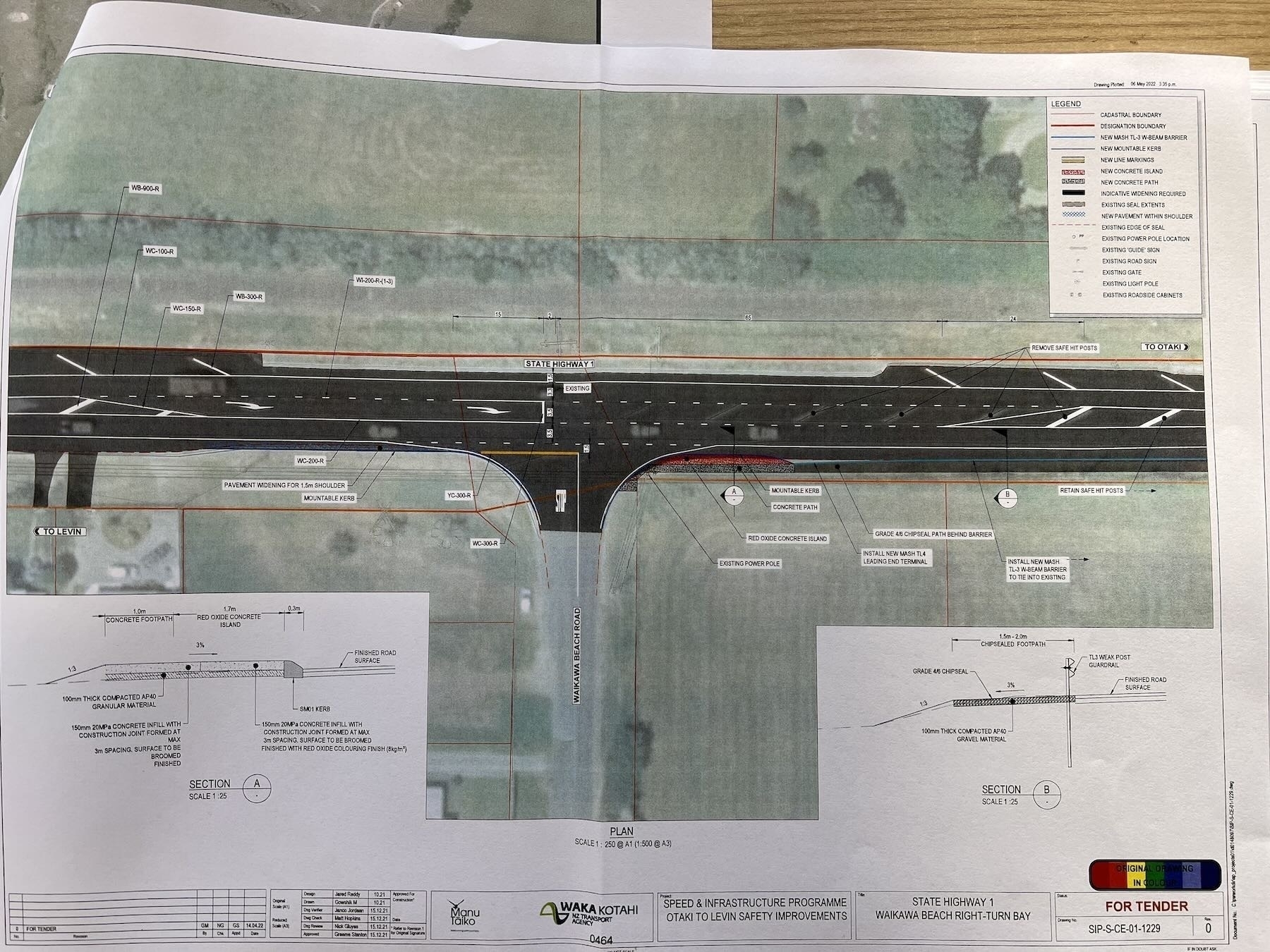 On Friday 08 September 2023 I attended a poorly advertised Waka Kotahi drop-in session held at Manakau School to discuss the next phase of safety improvement works from Manakau to Ohau.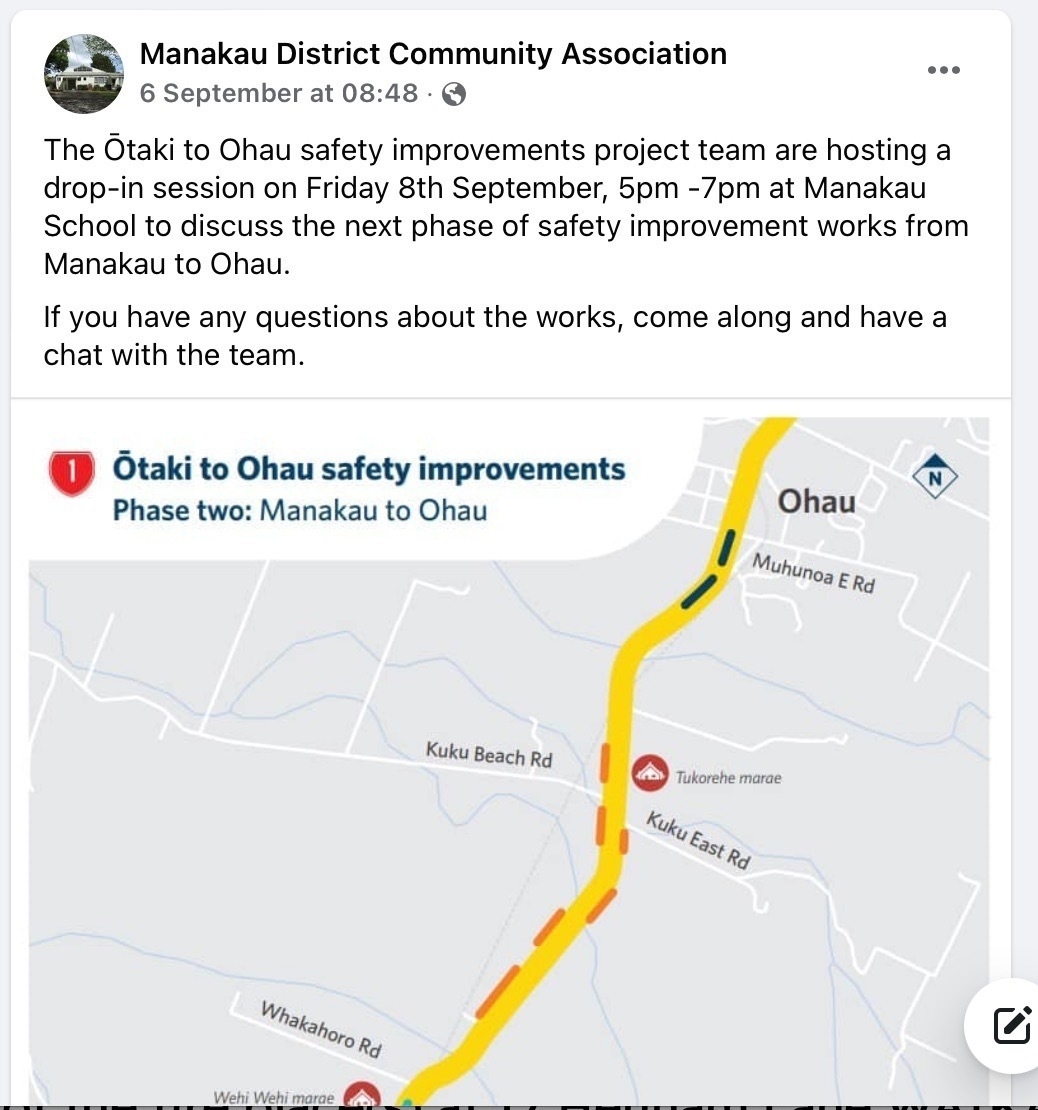 The information below reflects what I was told by someone called Wayne, as best I can remember and is not in any way my opinion.
Maps available on the Waka Kotahi website make it really hard to see what will go on at the intersection of Waikawa Beach Road and SH1.
Waka Kotahi have an emphasis on safety so that seems to be their motivation behind all the changes. Wayne referred to all the changes as improvements and frequently mentioned safety as the rationale.
There is a side barrier for a stretch near the dairy. That will be lengthened to reach Waikawa Beach Road.
There will be a formed footpath behind that side barrier.
On the soft median (with the diagonal lines) several of the flexipoles will be removed and a taper effect will be painted on the road. Vehicles turning south should enter that soft median and will have a longer distance to get up to speed to merge with southbound traffic.
Northbound traffic currently eases onto the shoulder before turning left into Waikawa Beach Road. This creates a shadow where vehicles waiting to turn from Waikawa Beach Road may not see a following northbound vehicle then move out, leading to a T-bone accident. To prevent this a concrete 'island' will be created forcing northbound vehicles to stay in the lane before turning. That island is the red area on the map above.
Chip seal will be laid across the intersection.
Wayne also expressed the following thoughts:
In another 7 years or so traffic volumes won't be so bad as the new Expressway will take the load.
Drivers should practice patience.
If drivers have problems turning south out of Waikawa Beach Road then they can consider turning north and finding a place to turn around to go south.
Drivers shouldn't 'sit' on that soft median after turning to go south, but should use the length of the median to get up to speed to merge.
Drivers wanting to turn out of Waikawa Beach Road should not pull up beside other vehicles waiting to turn as that creates problems for both drivers to see what traffic is coming. That is intended to be a single-lane area.
The concrete island on SH1 just north of Waikawa Beach Road could have a white edge painted on it to make it more visible at night.
When I asked why the drop-in wasn't more widely advertised the answer was about the meeting being mainly about expressway alignment and not wanting too many people to attend. That purpose isn't what's mentioned in the MDCA screenshot above.
If you have views or comments on what I was told please contact the Ōtaki to north of Levin project team. Ōtaki to north of Levin (O2NL) | Waka Kotahi NZ Transport Agency, Project Contacts: O2NL@nzta.govt.nz .