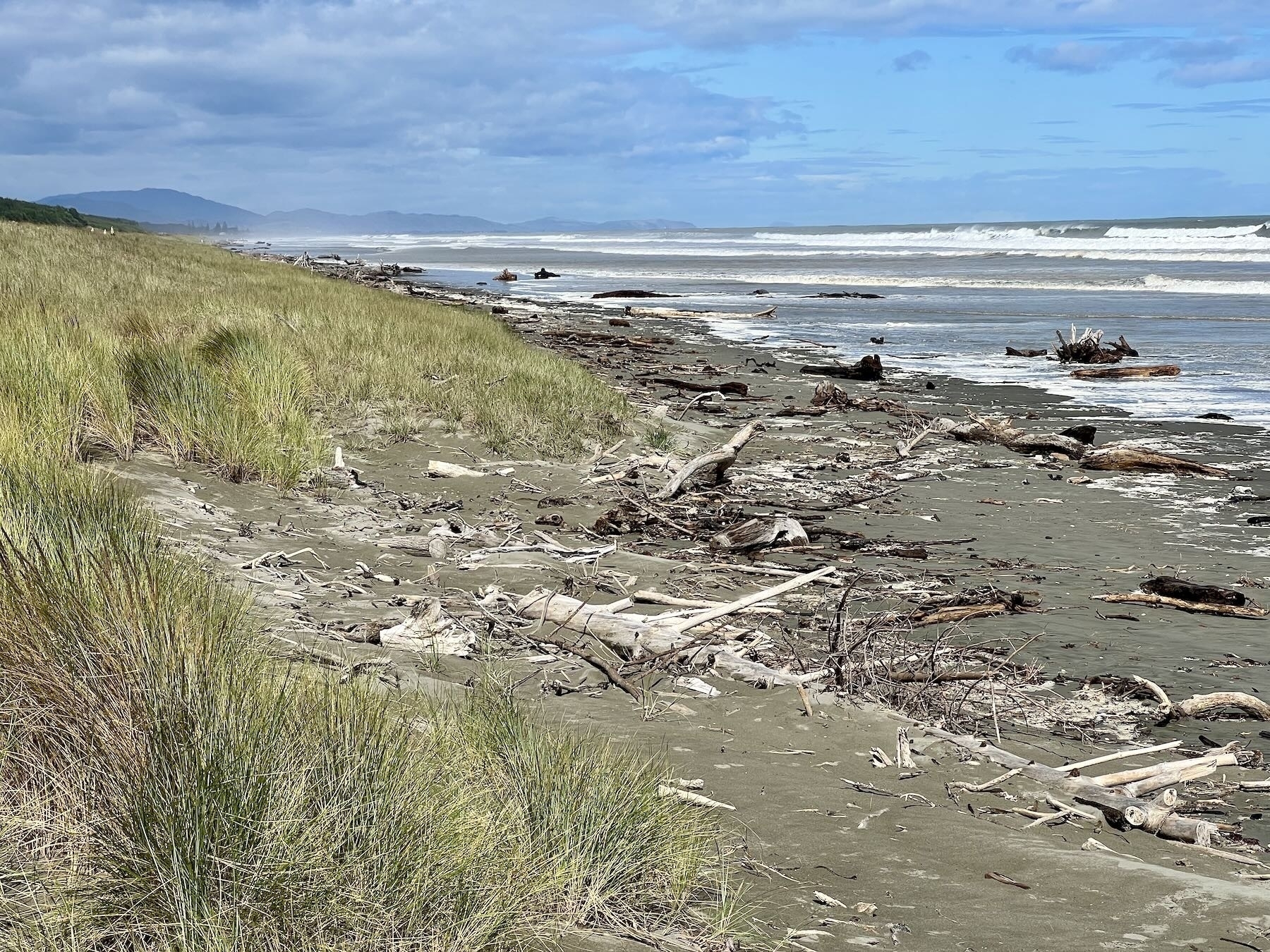 On 22 March 2023 we had a pretty high tide at 3.8 metres just before 11 am. There was a bit of a swell, but hardly any wind — it wasn't a storm.
Below are two brief videos taken between 1120 and 1145 am. The first shows that the tide was lapping at the base of the track across the Miratana land. The other shows the driftwood in front of the northernmost property on Reay Mackay Grove taking the force of the waves and dissipating the energy.
Look at the pampas / toitoi to see that there was almost no wind.
This tide has also come very close to the most recently planted spinifex, which has taken good hold in the past couple of months.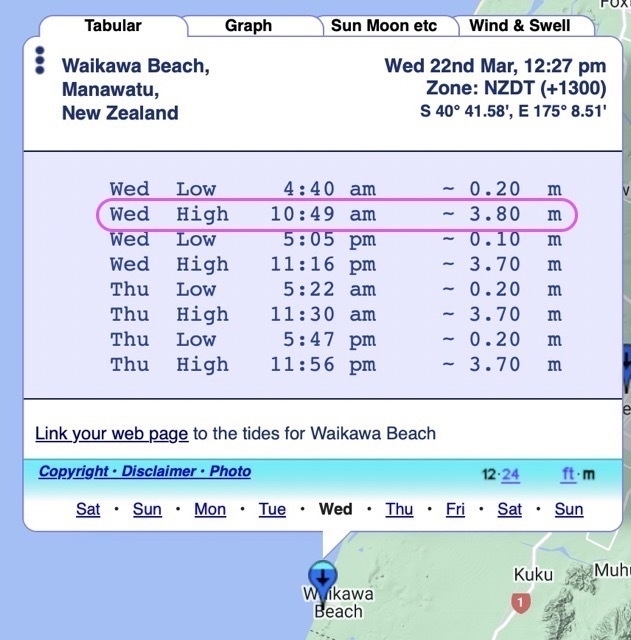 Specially interesting is that this was just a high tide with a small swell. In a storm with westerly gales the tide is driven in.
Around the corner, where the north track off Reay Mackay Grove exits onto the beach the growing dunes kept this tide out.
Further down, where the south track off Reay Mackay Grove exits onto the beach the tide had been right up to the base of the dunes. That track has been eroded in the past, causing a drop-off.
The dunes are our settlement's primary defence against storms and sea from the west. It's vital that we protect and enhance them. Leaving driftwood to do its job on the beach, planting spinifex and pīngao, and keeping the dunes intact are crucial defences.