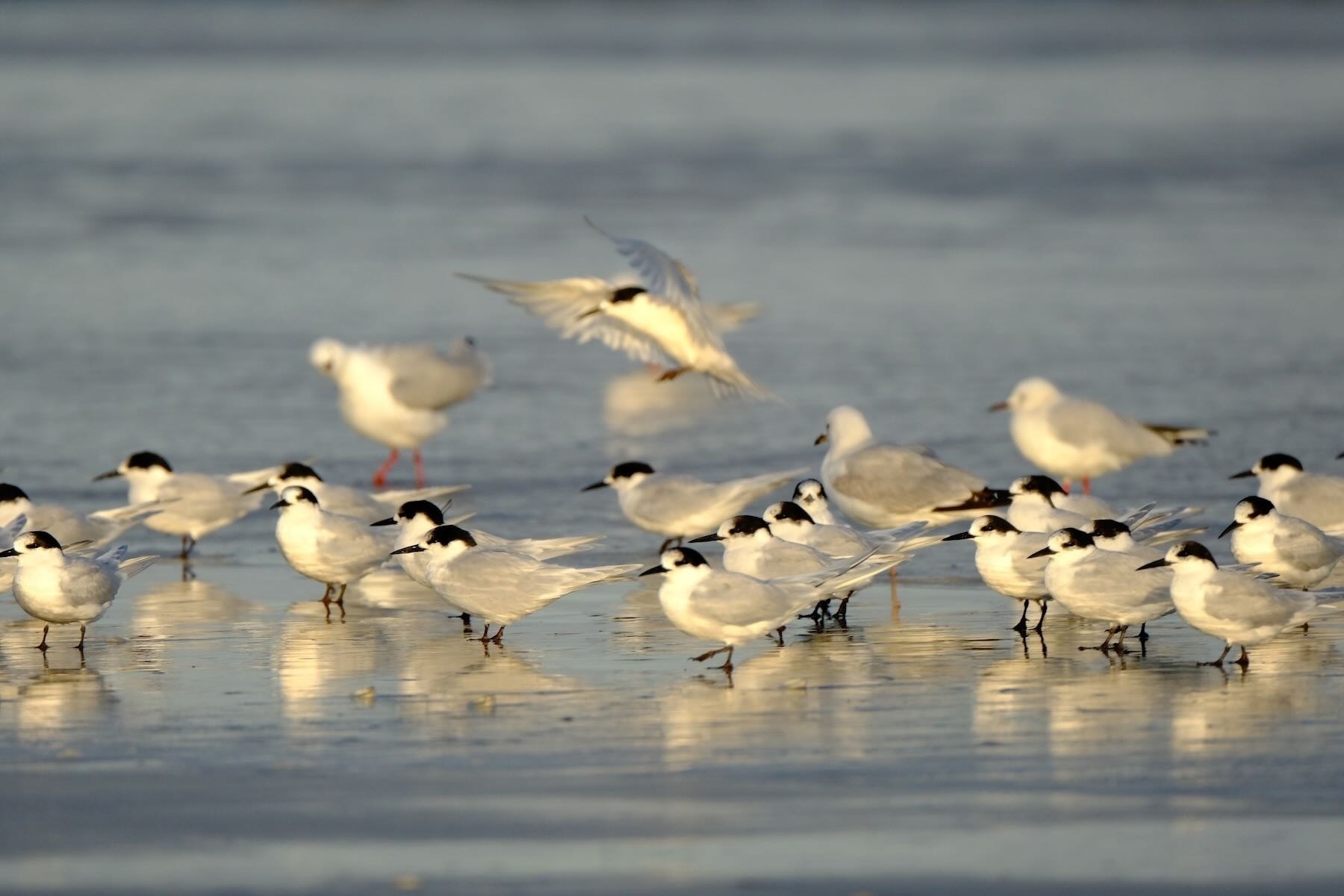 Sometimes we see flocks of Tara | White-fronted tern, like in this photo from 07 May 2022, down by the Waiorongomai Stream.
Length: 42 cm; Weight: 160 g

Similar species: Common tern, Arctic tern

A medium-sized tern, pale grey above and white below, with a long white forked-tail, a black cap separated from the long pointed black bill by a white band, and a narrow dark band on the outer edge of the first primary. Breeding adults have a black cap that extends from the white frontal strip down to the back of neck; non-breeding adults have a reduced cap leaving the forehead white.