In October 2017 the winds brought a fresh covering to our beach: millions of small dead blue things that I assumed to be baby Bluebottles. Then, a couple of days later, thanks to Blackstone — a Waikawa Friend, I learned that in fact they are Velella vellela, a relative of bluebottles, and a jelly fish.
They are also known as By The Wind Sailors, as they use a small sail to drift on the ocean surface.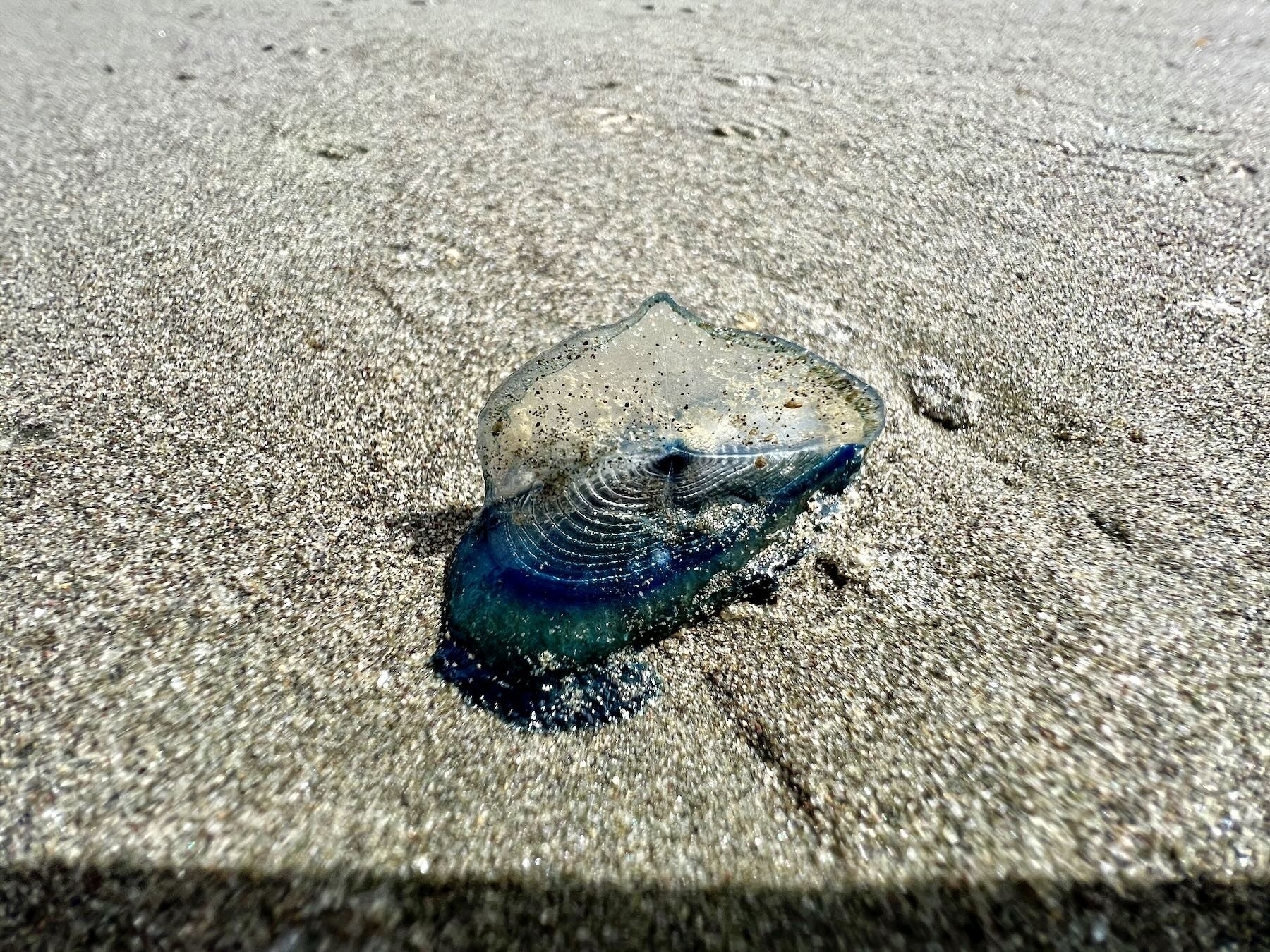 Blackstone gave me permission to use their photos, below.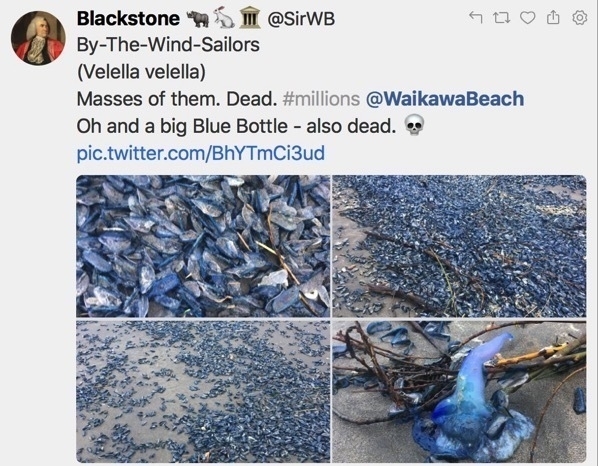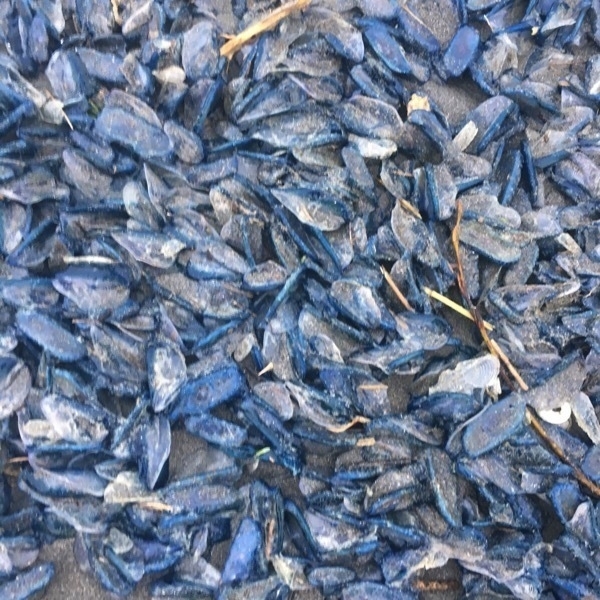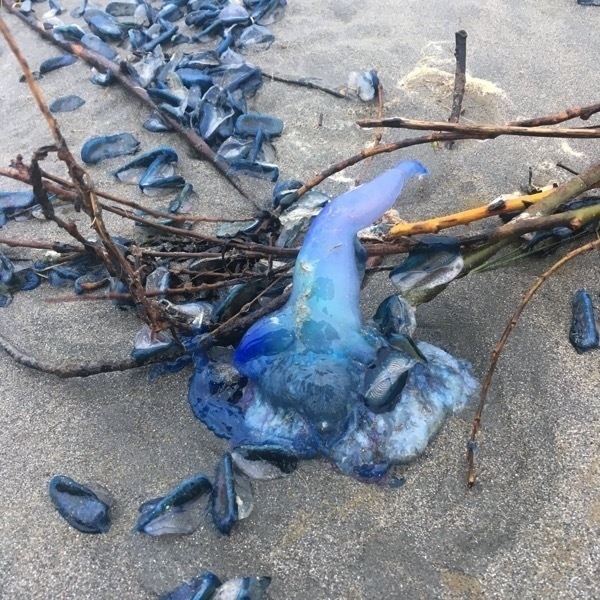 The trouble with dead things on the beach, of course, is that now they smell. They also seem to be attractive to some dogs for eating. One friend down the line has had a sick dog after it ate some of these.
Other west coast beaches have been similarly affected, including New Plymouth:
Stuff.co.nz says:
Department of Conservation acting operations manager Callum Lilley said Taranaki often saw large amounts of by-the-wind sailors wash up on its coastline and wasn't out of the ordinary to get them at this time of year.  

"In fact, it is the time of year that we are most likely to see them," he said.

"Although they can be seen at other times, too."

The sailors were at the mercy of the wind and currents and generally onshore winds would drive them to shore, he said.

"They have a sail that sticks up and catches the wind."
These little creatures are rather interesting. Scripps Institution of Oceanography tells us:
A clear, chitinous semicircular to triangular sail sticks up above the water with a blue float beneath made of concentric circles of gas-filled chambers. Small tentacles extend below the circular chambers. The sail is angled left or right.
This 5 minute video, The secret life of Velella: Adrift with the by-the-wind sailor, is extremely interesting, and tells us how these creatures live and how they're related to other jelly fish.